Jane Murry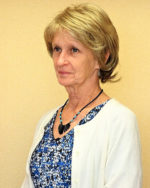 On the Gateway Team Since 2005
Licensed Since 1997
Arrived at Gateway in 2005 looking for a "spot" to spend my days. I began at Gateway as a licensed New Home Coordinator. Success…this was the perfect "spot"! Everyone at Gateway Realty was then and still is exceptionally friendly and caring. The office carries a professional atmosphere and is a pleasure to come to each day.
Meeting new home buyers to discuss details of "their" dream home, fielding questions and getting to settlement make for enjoyable days. Seeing dreams come true as happy "new home owners" depart our office with keys in hand are magic moments in a day.
Our builders are extraordinary! They truly care about their buyer's needs and wishes. There has never been a day that I have not been extremely proud to work for Gateway Realty and our builders.
My Featured Listings